Government suite
A "SAFE SOLUTION"
Simple – Accessible – Flexible – Efficient
Garago is the Grant Management Solution you've been missing!
• Manage all your programs in one location
• Easily track processes and workflows
• Connect & Interact with your clients
ARE YOU MANAGING GRANTS?
GARAGO provides a solution for elected officials or government employees committed to better transparency, accountability and easy access to information.
WHY CHOOSE GARAGO FOR YOUR ORGANIZATION
One central location
Keep all your grant applications , permits, jobs, registrations and other applications in one central location.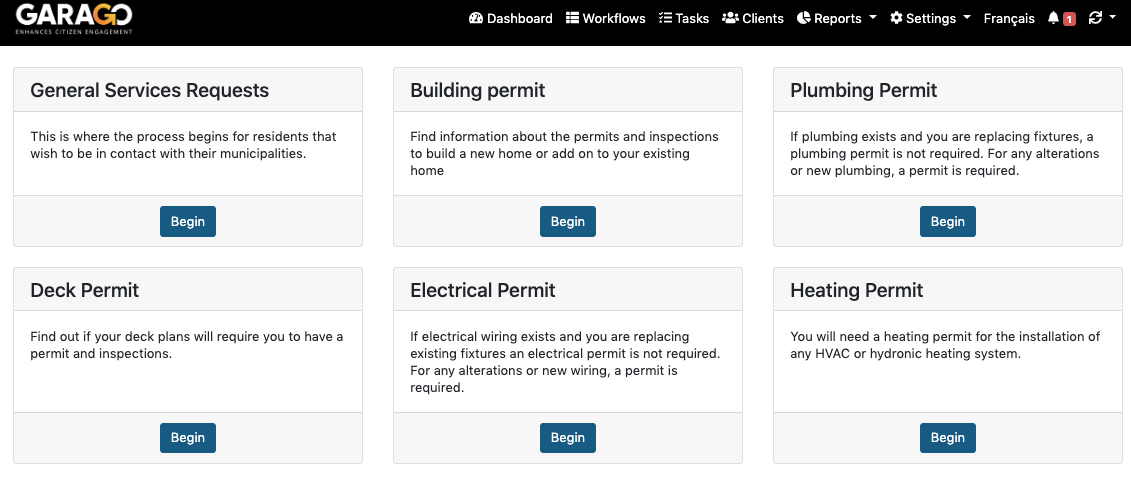 Full client history
Consult your client's history within a few clicks.
– Current applications
– Past applications
– Location
– Contact information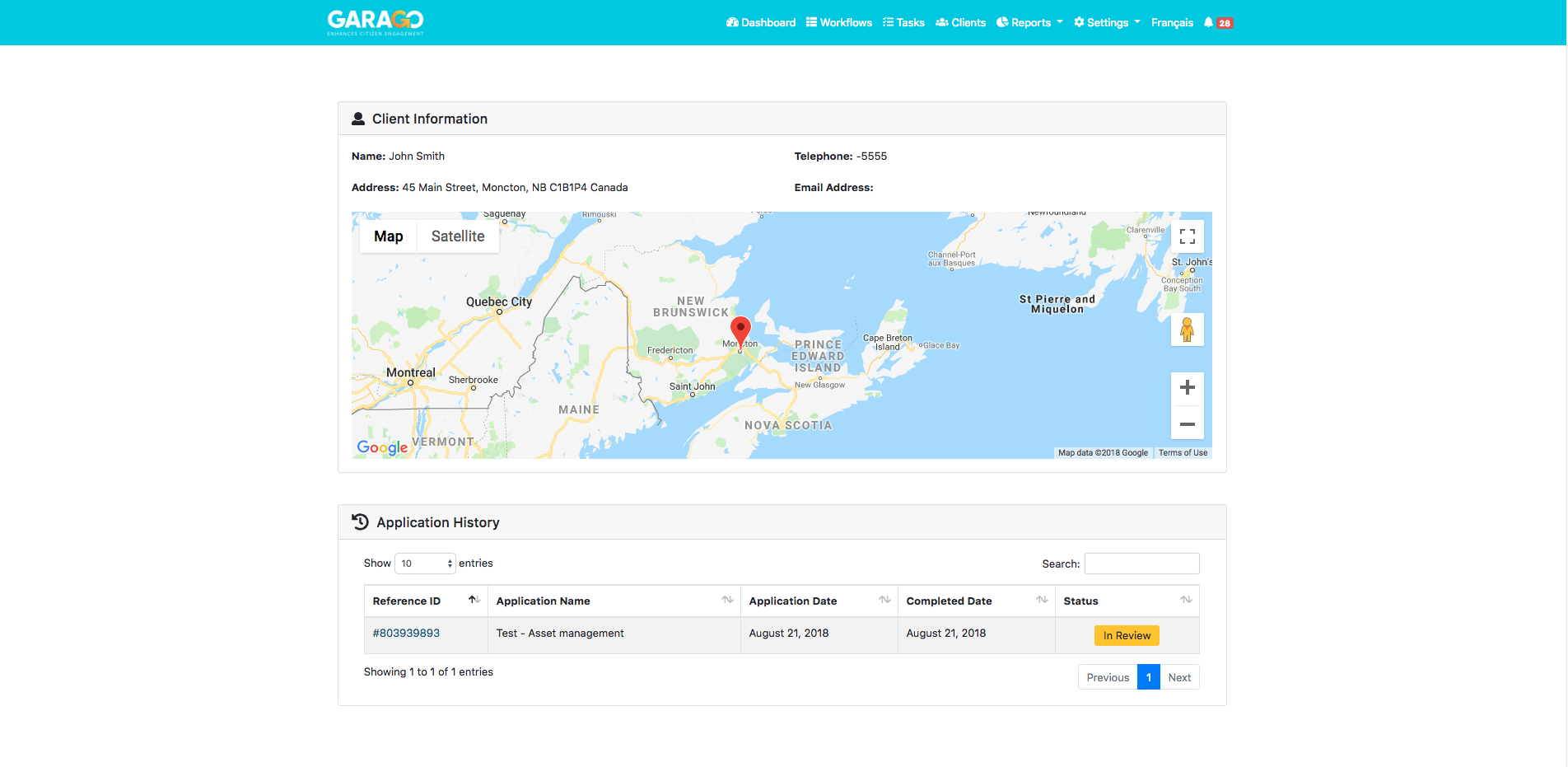 Application dashboard
Consult and review your applications by status (current, in review, waiting for clients, closed, etc.)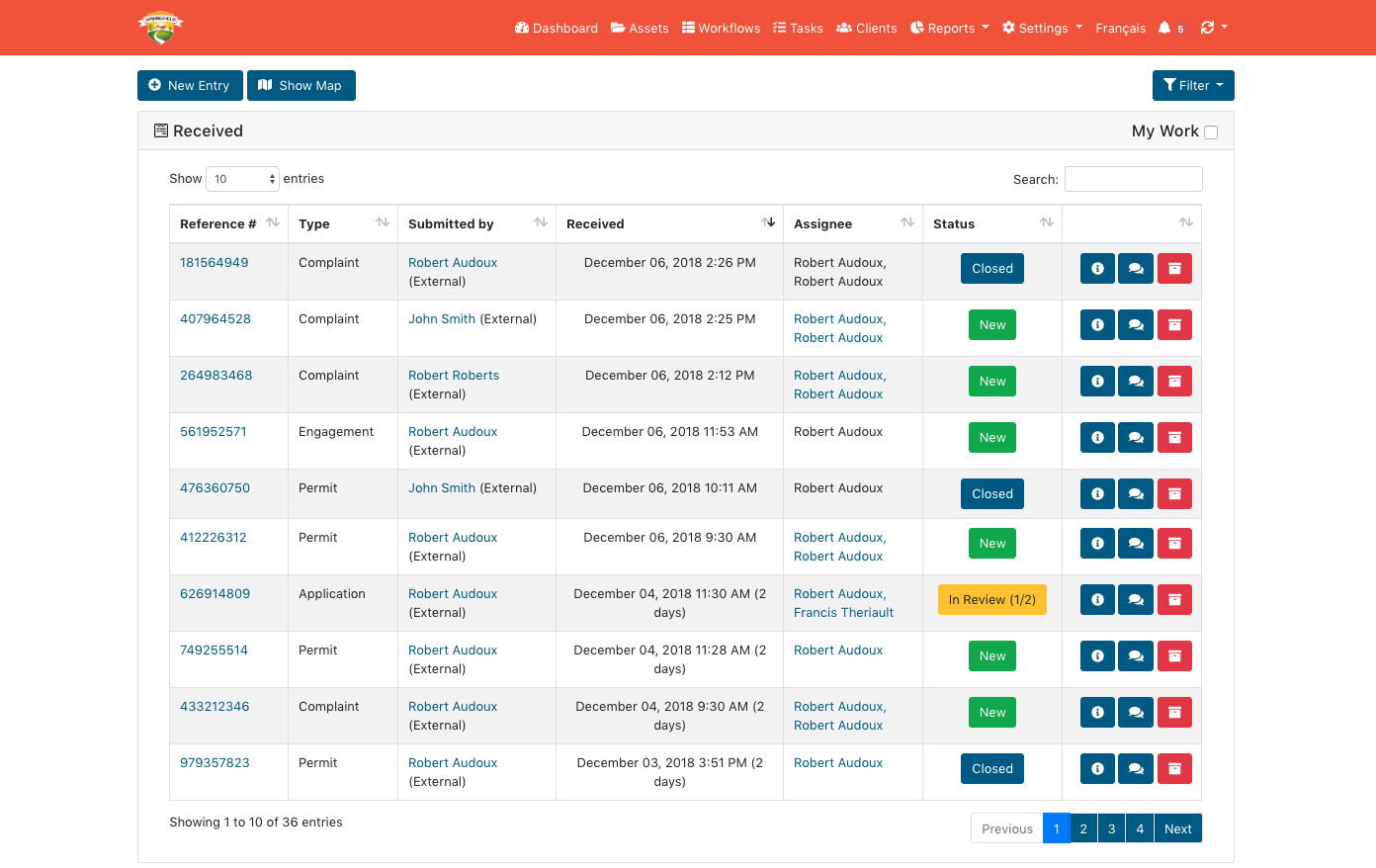 Customized workflow
Recreate and deploy your internal workflow within minutes.
– Internal steps
– Interaction with clients
– Internal review processes
– Document generator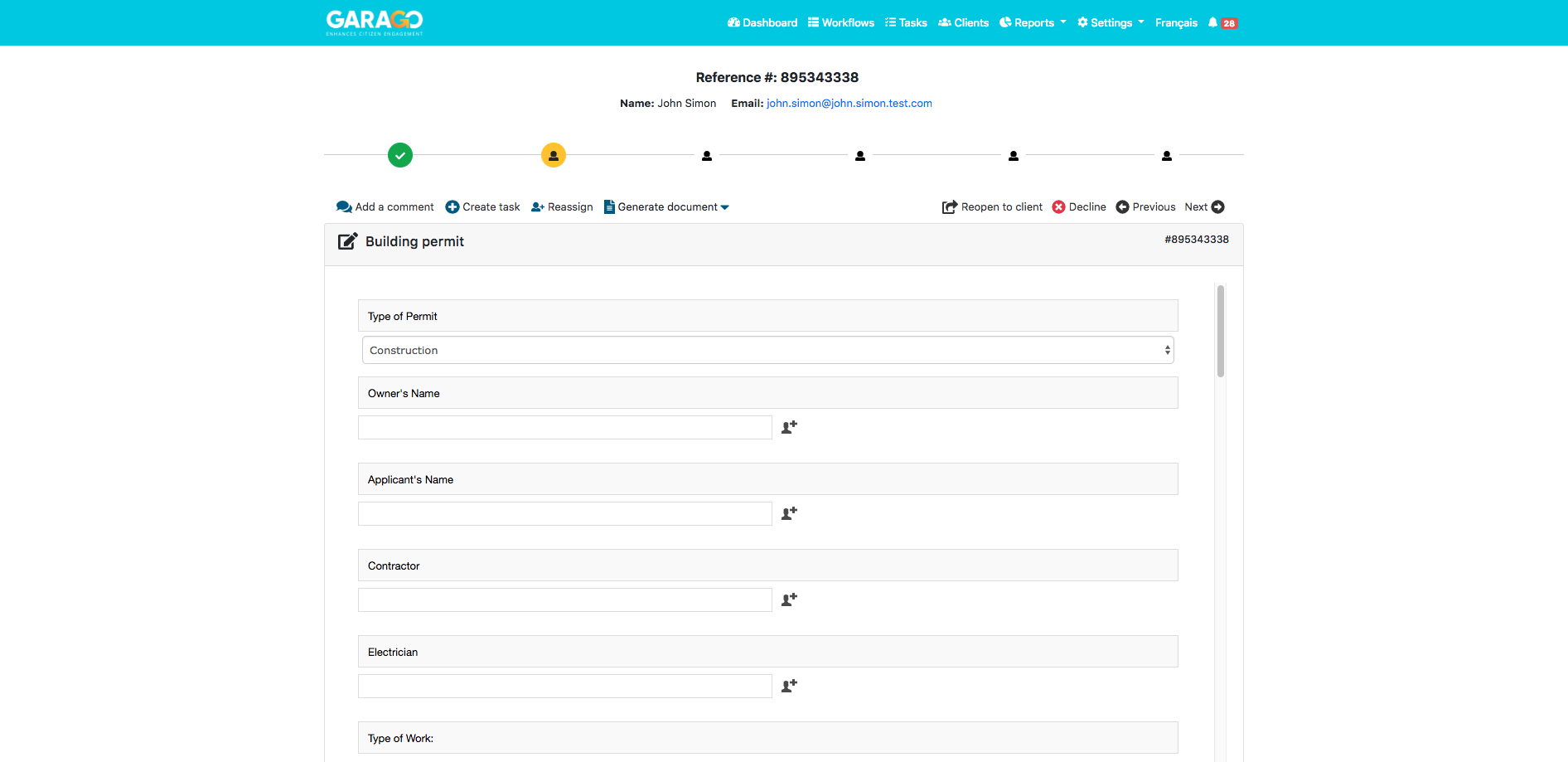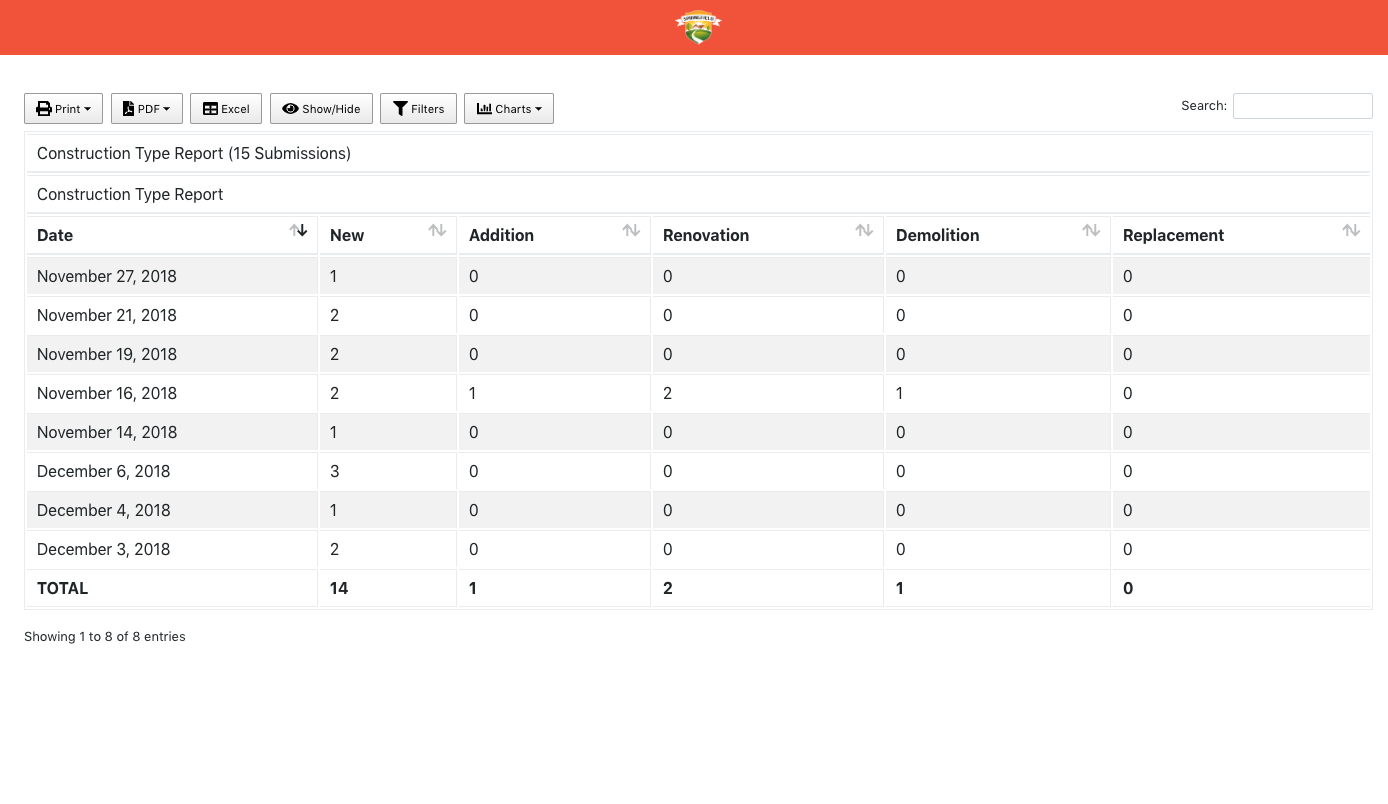 • Online management of grant approvals, sponsorship requests, donation requests and cost-sharing requests.
Copyright - Tous droits réservés
@ 2023 - GARAGO Software inc.